Quoting, Order Processing, Inventory and E-commerce Tools
OCAT Cloud is a professional online platform that makes trading with your customers easier. It is the perfect solution for distributors, wholesalers and manufacturers, as it is dedicated to building easy-to-use apps that create unique opportunities for companies that want to do more with their product catalogue.
With OCAT Cloud, you can:
Give your customers tools that keep them buying from you

Customers place orders easily and accurately

Sales and purchase order processing

Stock control and inventory management

Synchronise your catalogue with online shops and accounts software

Download and process orders from multiple online shops

Share your product catalogue securely and simply

Quoting tools and live quotes

 that close sales quickly

And many more!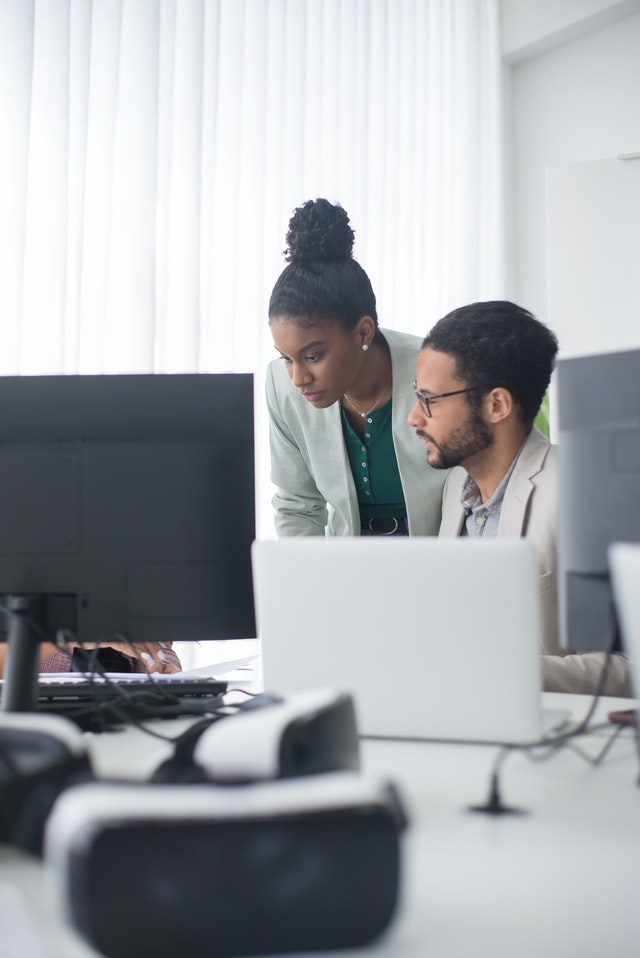 New Maximizer CRM Integration
OCAT's new Maximizer CRM integration makes quotes, orders and product catalogues seamless to manage.
With the Maximizer integration, you can:
View customer's quotes and orders in Maximizer 

Create quotes and orders

Close sales and get paid quickly

Browse your product catalogue
View product details and pictures
See product price and availability
OCAT Cloud X Maximizer integration enables a sleek, all-in-one interface that also works in the Address Book and Opportunities lists.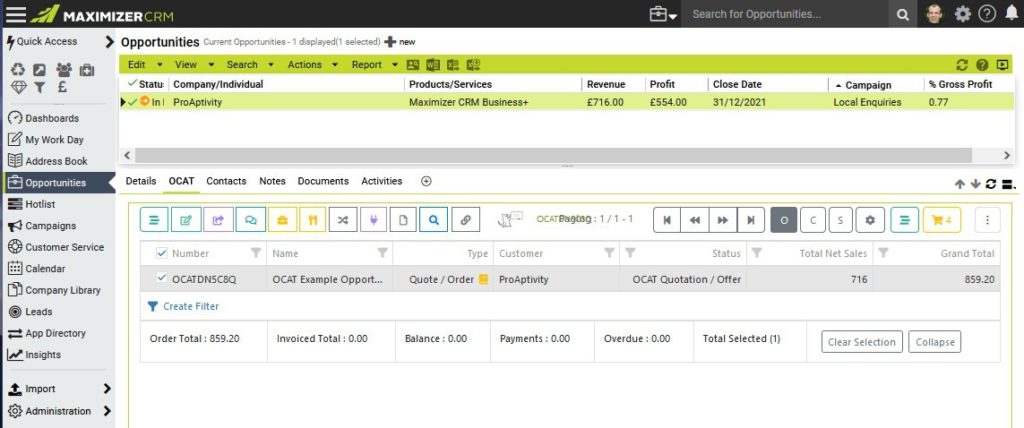 Browse your product catalogue in Maximizer
OCAT Imports / synchronises your existing orders
How ProAptivity Can Help
At ProAptivity, we can connect OCAT Cloud to pretty much any system that exports its data or allows us access to its API. We can then automate the import/export of orders from e-commerce and ERP (accounts) platforms like these:
Magento

WooCommerce

Quickbooks

SAP B1

And many more…
OCAT Also supports automatically importing orders in many different formats, such as:
APIs

EDI and Edifact

XML

Text files 
For more information on how the OCAT Maximizer integration works, check out the video below: 
Instant Surveys and Automatic Analysis Tools
Survey Mechanics is an innovative, UK-based research company which has developed a unique online survey platform, making it quick and easy not only to deploy surveys, but also to gather large volumes of responses and analyse them in very little time.
Features include: easy, time-based analysis (helpful in tracking sentiment over time), the ability to prepopulate surveys with existing data, sophisticated routing options in questionnaires and its unique Automatic Analysis Engine.
The Automatic Analysis Engine analyses survey data immediately and automatically – identifying correlations and significant differences with no statistical analysis required. This obviously saves a great deal of time, but also ensures that no important relationships between data subsets are missed. 
Survey Mechanics is fully integrated with Maximizer, allowing the automatic deployment of sophisticated surveys direct from your CRM, with the survey results auto-populating User Defined Fields. 
Survey Mechanics is ideal for organisations of many kinds, including charities, councils, the NHS, the Market Research Society, start-up companies, SMEs and blue-chips. 
Automate and Integrate with Drag-and-Drop Business Process Automation Software
Codeless Platforms' BPA (Business Process Automation) Platform enables you to automate processes and integrate a wide-range of business applications and systems, whether on-premises or in the cloud. 
BPA Platform can automate business processes unique to your organisation through an intuitive drag-and-drop graphical user interface. You can automate alerts and notifications through definable business rules, generate and dynamically distribute reports and documents, as well as create workflow processes, helping to improve the visibility of information, remove repetitive data entry and significantly reduce costs. 
Click below for more information on Codeless Platforms' BPA Platform:
CRM Integration with BPA Platform
CRM integration using BPA Platform can ensure that all relevant data is automatically pushed into your CRM platform and automating numerous processes to help you manage customer and prospect relationships, interactions and communications, which will improve customer retention and increase sales opportunities.
Common CRM integration scenarios and solutions that BPA Platform have helped businesses with include:
Maximizer CRM integration

Pushing customer data from other systems into CRM systems

Monitoring CRM software for anomalies, duplicate information etc.

Email marketing integration with CRM software 

Dynamically scheduling follow-up activity, including cross-selling and upselling opportunities

Notifying account managers of changes to customer or partner information

Querying CRM systems, retrieving information, formatting and distributing

Automating communication with customers, partners and suppliers

Responding to customer enquiries and requests for information 
The Benefits of Maximizer CRM Integration
Commercial benefits achieved through integrating Maximizer CRM with your other business systems include:
Removal of manual data entry tasks between Maximizer CRM and other business systems

Increased visibility into customer data

Removal of administration errors

Removal of duplicate customer accounts

Improved decision making

Increased ability to drive company revenue streams

Improved sales team performance

Protect future upgrade paths
To find out more about our partners,
get in touch with the ProAptivity team today
and we can help you determine which one will best suit your needs.
Click below for more information on Maximizer CRM:

Flex studio are a creative agency focusing on:
Website & Web development

IOS and Android Apps

AR, VR, CGI and VFX

Websites & Web Development
We design websites to make you look great, attract genuine attention and create meaningful connections. They are always simple to manage and with a key focus on helping your business to grow. We create websites from the small to the rather large and help organisations and individuals sell online through eCommerce.
We also develop web applications on most platforms from the simple to the rather complex. 
IOS and Android Apps
We build custom mobile apps for iOS and Android devices. Our services comprise strategy consultation, UI/UX designing, coding, app testing and of course launching.
We have delivered successful applications to startups, local authorities and esteemed brands to mobilise their products, services and promotional activities. Whether for business, education, entertainment or something completely different, we are always here to help. 
AR, VR, CGI and VFX
We must admit to being rather geeky about our virtual work. Architectural visualisation, design and animation in 3D and 360, virtual events and exhibitions, augmented reality and virtual reality experiences, virtual effects and more.
Virtual content in any form requires a high degree of realism and attention to detail, elements we value and incorporate into every project.
Proven and trusted for over 3 decades by more than 1 million users and 120,000 companies, Maximiser CRM has been trusted to help build stronger customer relationships, and boost corporate bottom line, no matter the industry. 

With over 30 years in the industry maximizer is a know pioneer in the CRM space. We help businesses find nurture and close customers, see real time sales figures with fewer clicks and exceed customers expectations every step of the way.

Maximizer is a highly customizable CRM platform that will give you the insight you need to track your funnel and scale sustainably all while integrating to the tools you already know and love. Our team prides itself on its ability to deliver exceptional customer service all while driving revenue, productivity, and efficiency at every stage of a businesses growth journey.

Investing in skills development (sales, customer services, and management) is fundamental in the success of CRM.  
Commercial awareness, interpersonal skills, the right mindset and collaborative teamwork are all important factors in enhancing the customer experience.
Beckinridge provides high quality training, delivering courses throughout Ireland, the UK and abroad both in a traditional Classroom-Based environment and via Virtual Delivery. Courses topics include:

Our 'Building Customer Focused Teams: Improving the Customer Experience' programme will help develop the core skills required for building a customer mindset.